*Financing is available for qualified customers
Consoles:
Yamaha M7-CL
console in RnR case
wrap around meter bridge
48 inputs and 24 outs with 8
channel insert card
external power supply redundant with the internal PSU, ADAT card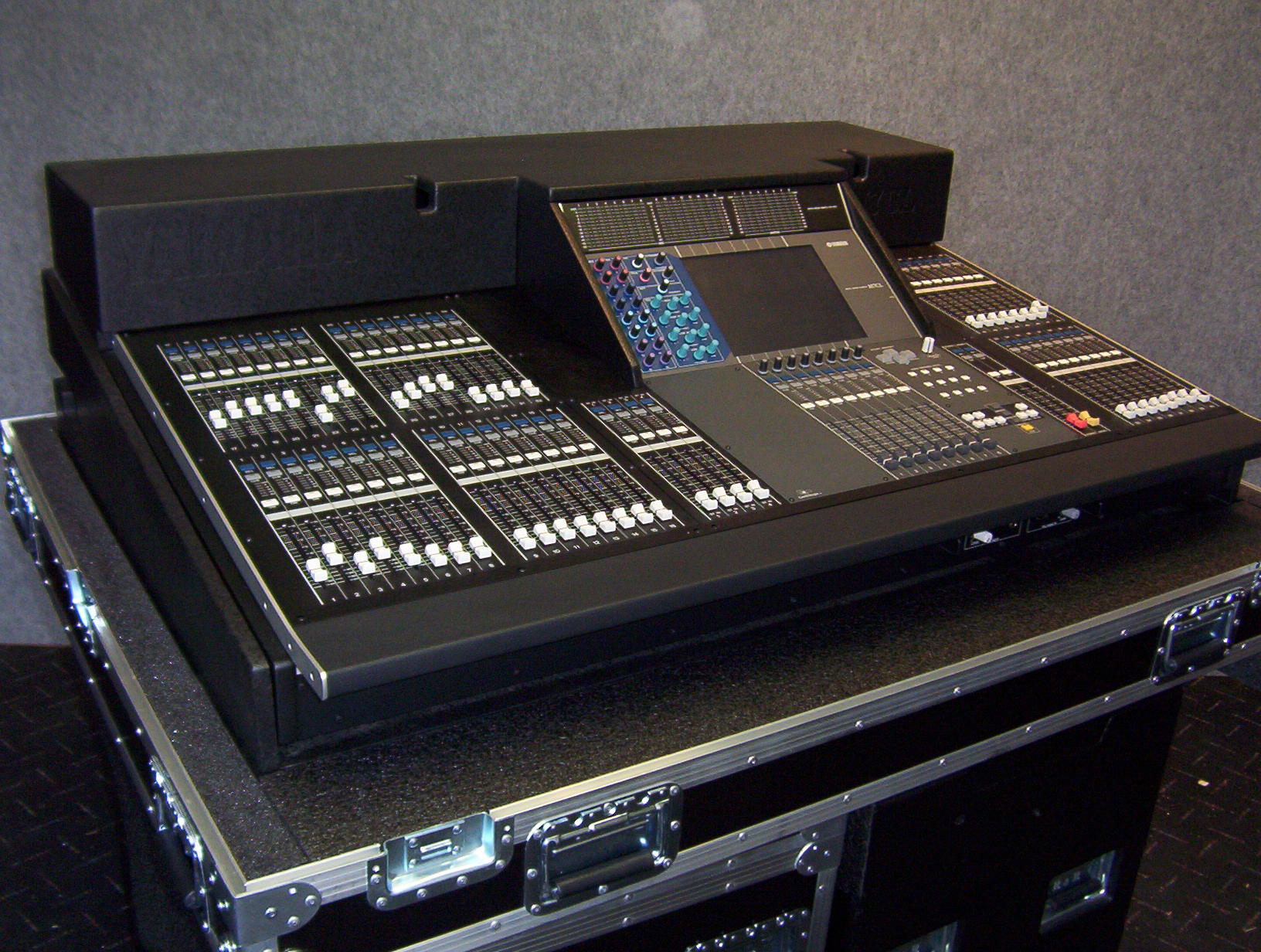 $6,000 Obo
Outboard rack multipin connect for quick setup and the following processing:
TC Electronics D2 delay
Two TC Electronics M1 reverbs
One Drawmer quad noise gate
Four dbx166 compressor/limiters
BSS960 1/3 octave graph
Denon CD player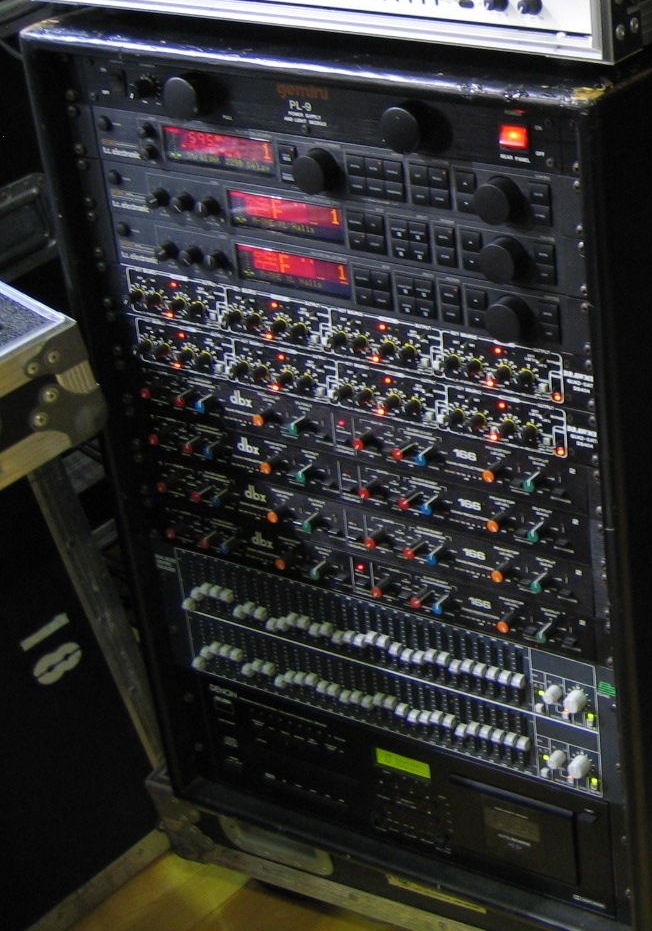 Make Offer $USD

Soundcraft SM-20 48x20 with Meter Bridge Monitor Desks
48 mono channels, 6 mono and 14 mono/switchable stereo mix outputs,
8 Mute Groups, stereo Cue buss and built in passive splitter w/ground lifts
2 CPS2000 PSU's and 2 CPS800 PSU's w/Socopex link cables
3 18" XLR-4 LittleLites per desk (included)
1 Spare input module
Spectrum case with folding doghouse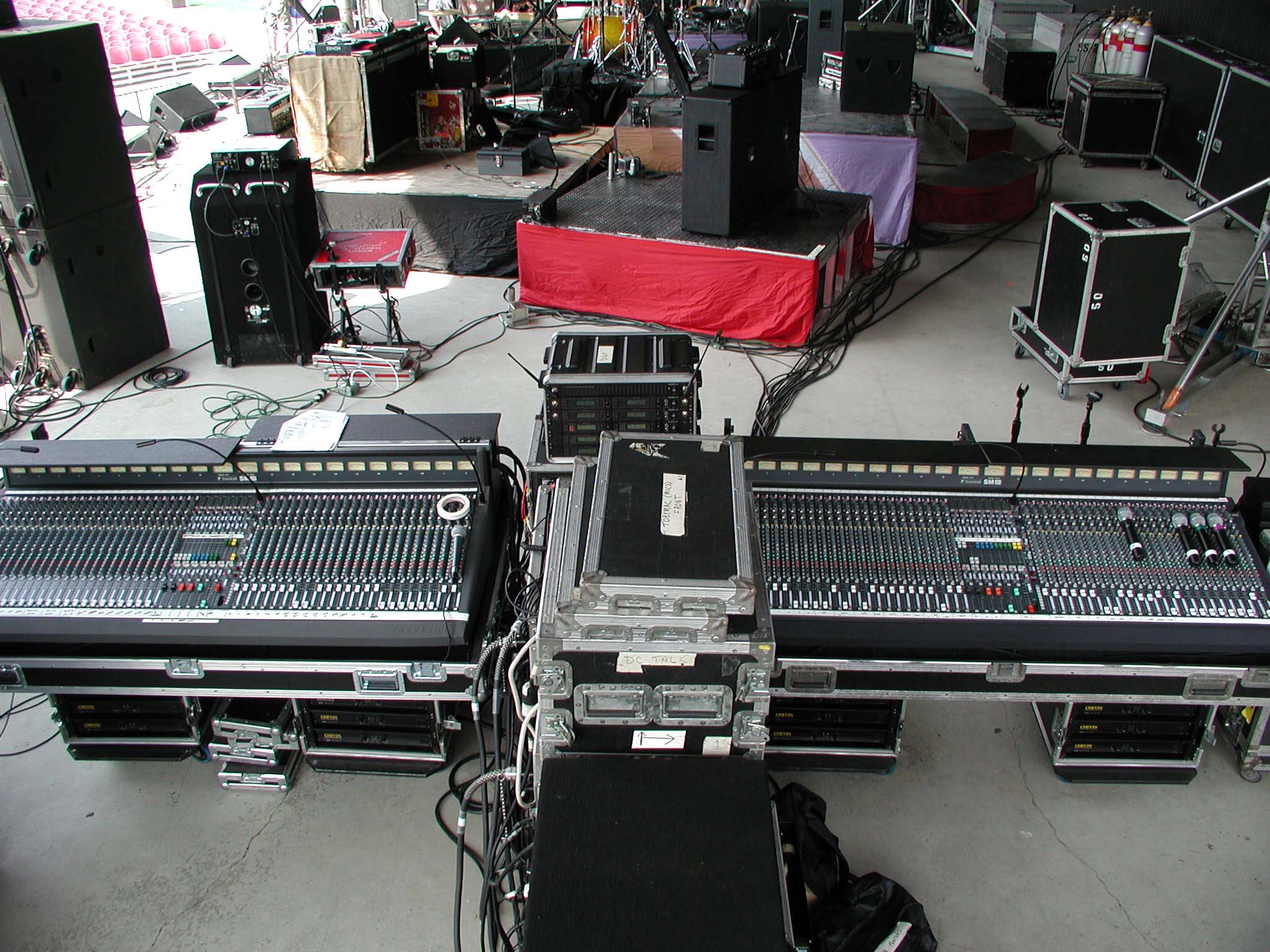 1 available @ Make Offer $USD

House Speakers:

Martin Audio W8T
2 x 12", 1 x 6.5", 1 x 1"
Trapezoid cabinets with Mann flying fittings.
Grill protecting lids and casters plus 1/4" UHMW
composite as bottom of cabinet protection.
Neutrik NL8MPR and Cannon AP-8 connectors
4 available @ $1,200.00/cabinet




Amplifier Racks (or individual):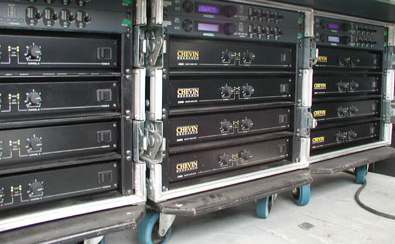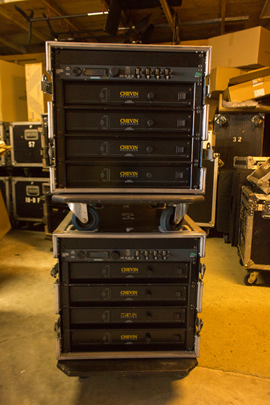 Chevin Research A3000 with BSS334T fully closed, fan pressurized, rear panel INPUT / OUTPUT racks
MONITORS:

Zinn Audio
2 x 12" JBL 2202 bass (8 ohm)
with JBL 2445 (16 ohm) 2" (on JBL 2392 conical lens throat)
Fiberglass reinforced cabinets with caster carts w/roto-locks
Neutrik NL4MPR connectors
Designed for compact drumfill, extremely good 50Hz reproduction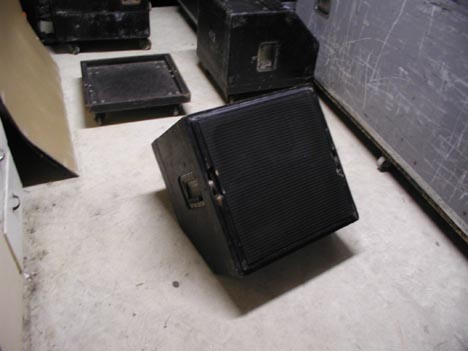 2 available @ $600.00/cabinet
Martin Audio PM3
Biamped 15"/horn loaded 7"/ 1" flyable cabinets
(5 single Ancra/Brownline fittings)
Neutrik NL4MP connectors
8 available @ $600.00/cabinet
Martin Audio LE700
15" x 2" (EV DH1A)
Neutrik NL4MPR connectors
In left-right mirrored pairs with pull-over cases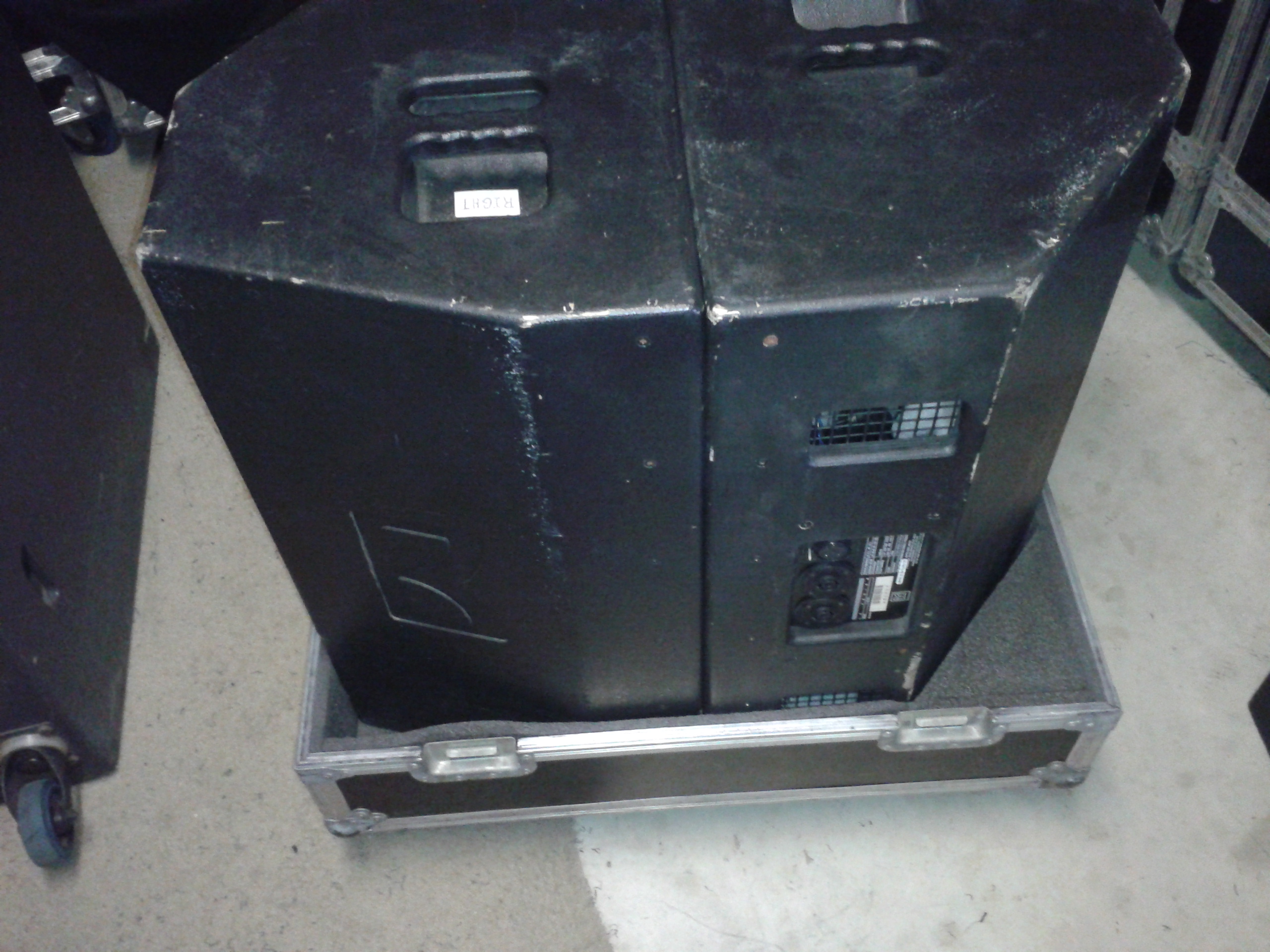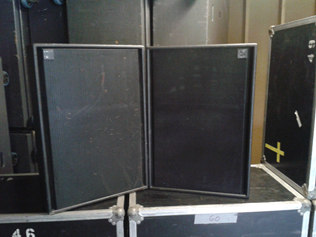 16 available @ $1200.00 per pair Obo
Analog System Controllers/Crossovers:
Martin Audio MX4 controllers
2 in 4 out dual 2 way or mono 3/4 way
with 1K LE700 crossover cards and hard knee variable limiters.
Perfect for any biamped monitor that requires serious protection.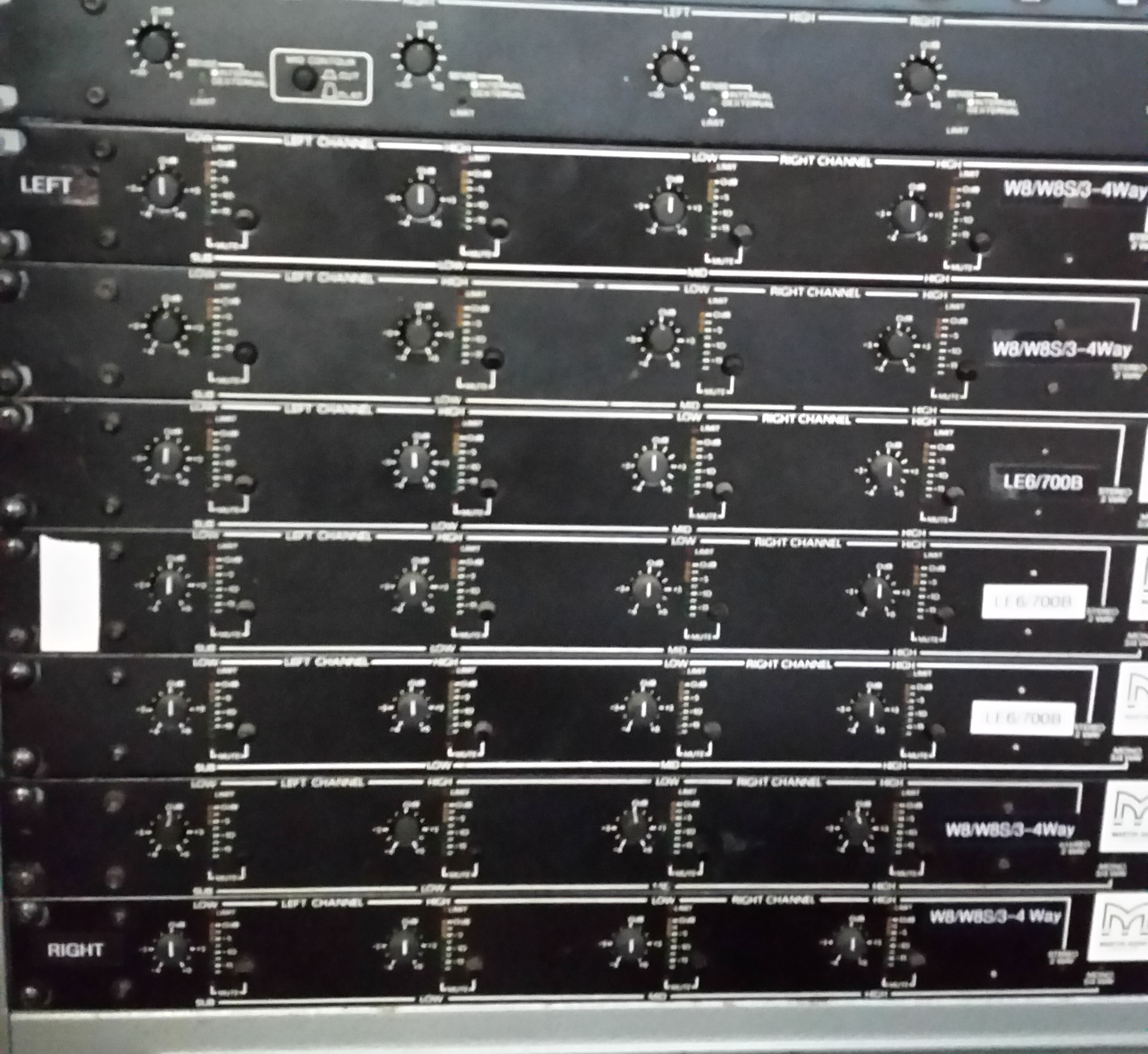 4 available @ $300.00/unit Obo
Effects/Signal Processing:
Ashly Audio GQX-3102
Stereo 1/3 octave graphic equalizer


4 available @ $300.00 each Obo